Our bodies
are not indecent.
Normally we make menstrual care. Right now we're making waves—by challenging the censorship of menstruation on TV. Join us! Share your stain story, sign the petition to uncensor this content, explore our goods, and help make the menstrual experience better for all.
Share your stain story
The Campaign
We put portraits of menstruators in blood-stained underwear on a 12' tall truck and drove it around the FCC building in DC, because the truth of our bodies and our experiences should never be censored.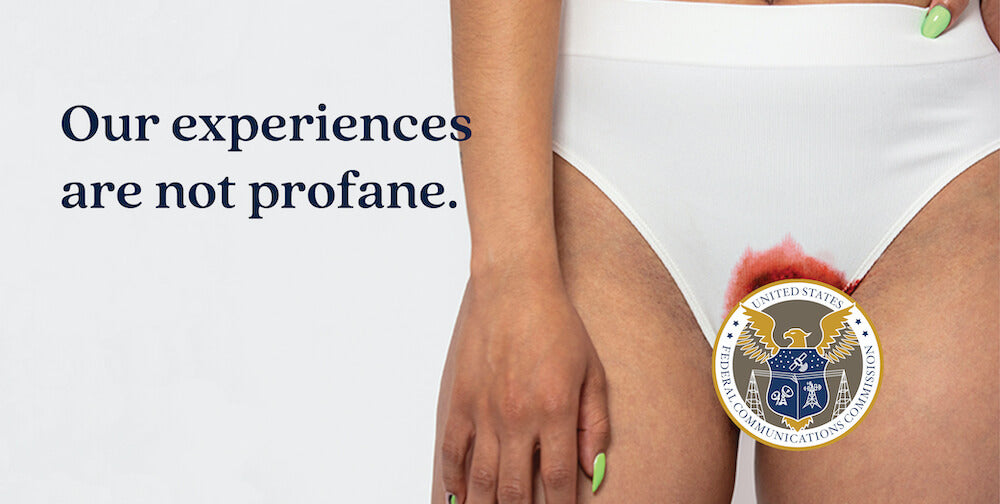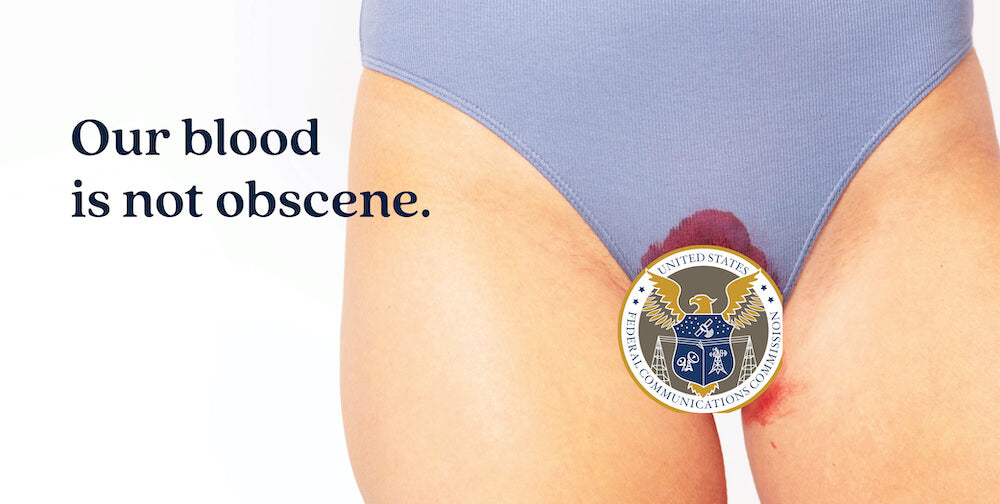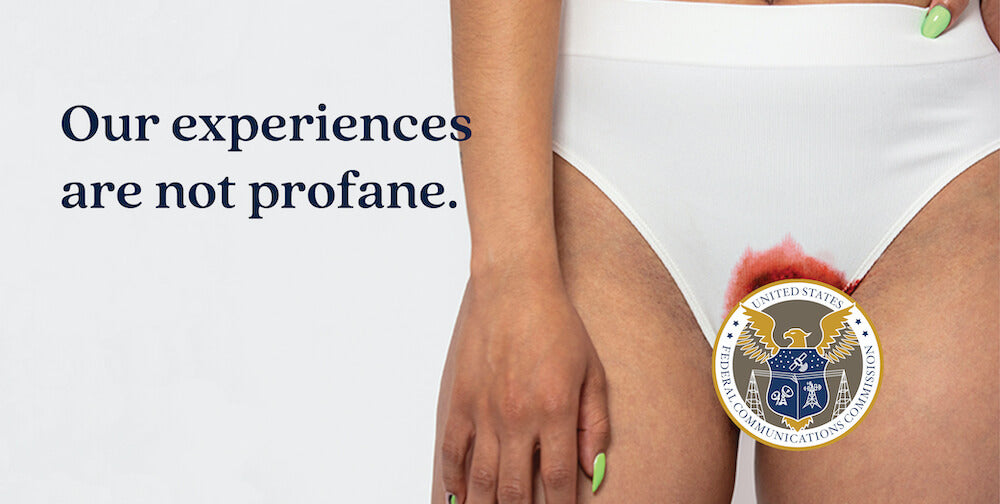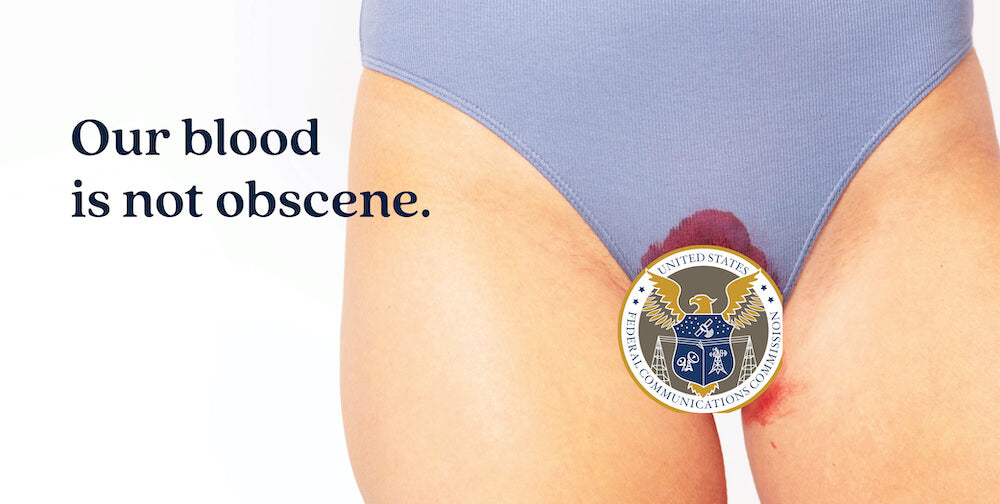 Behind The Scenes
Our models came to the shoot knowing they were doing "something with periods." Then we got into censorship, and conversation swerved to misrepresentation, stigma, "blue goo," and the bleak legacy of "Carrie."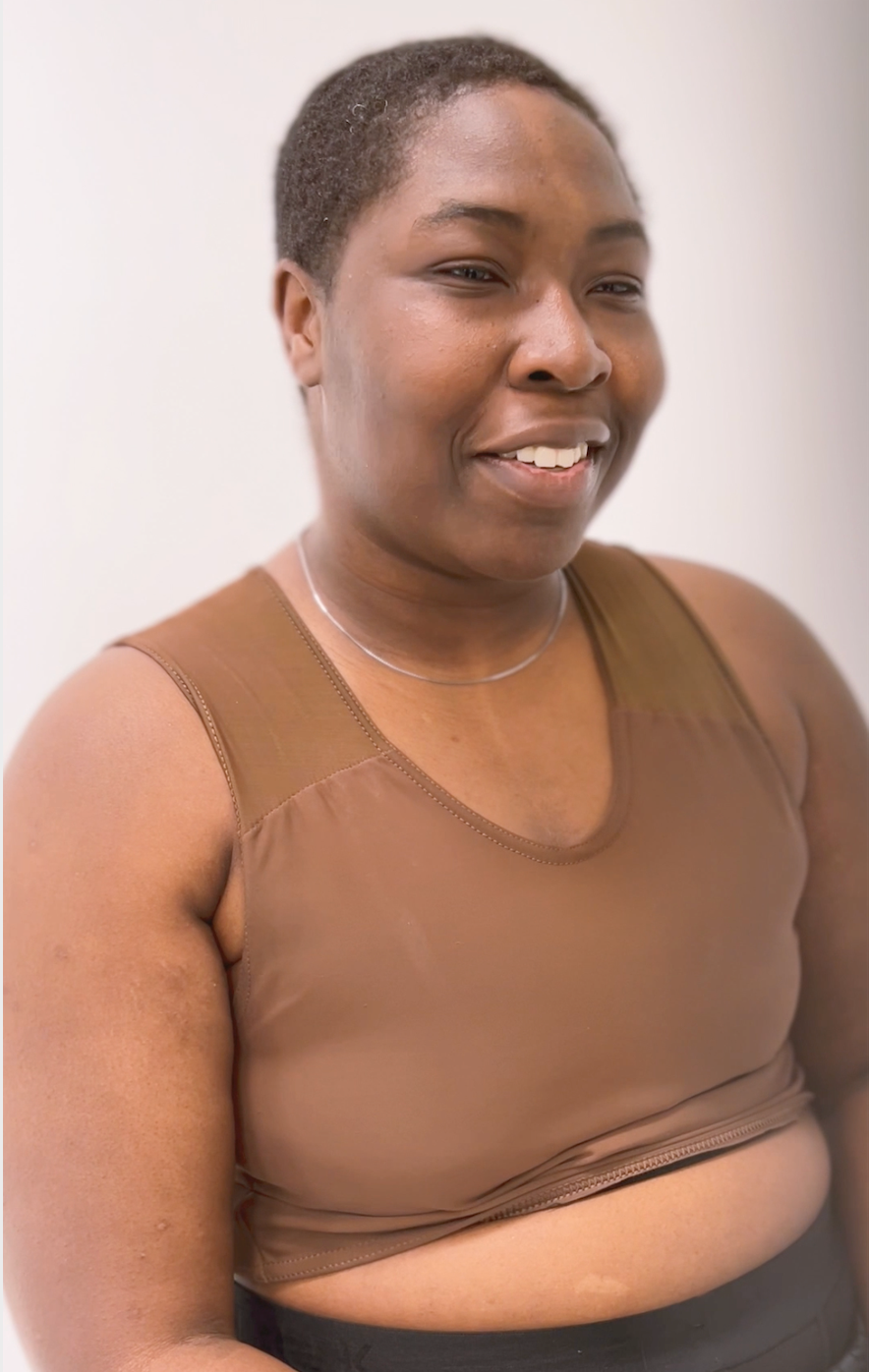 Ren
"It's disgraceful... it's inattentive... menstrual cycles shouldn't be evocative."
Bre'ona
"If [menstrual blood] is shown, it's framed as horror...a way to say that women are crazy."
Anastasiya
"You see depictions of rape, murder. But something natural, you're not allowed to see?!"